Interview: Steve Doyle, Head of Hybrid and Electronic Systems | Ricardo UK Limited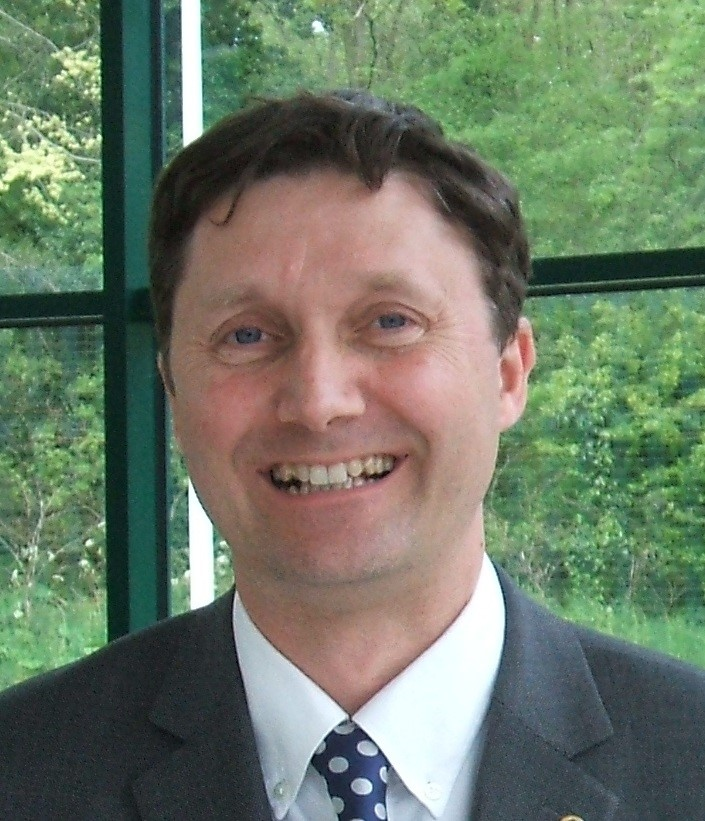 Could you summarise your company for the reader?
I am currently working for Ricardo UK Limited. We are a global consultancy covering automotive, rail, environmental and energy consulting. Our headquarters are located in Shoreham-by-Sea in the UK and we employ over 2,900 people across three continents. We have several engineering offices in Germany, including Aachen, Munich, Schechingen, Schwäbisch Gmünd and Weissach. I am based at the Cambridge office in the UK.
What is your role in this company?
I personally work in the automotive division in the field of hybrid systems, electric vehicles and electronic hardware and software. My role involves leading the business development activities, specifically in the UK, Europe and Asia. My team identify and develop opportunities with clients internationally, which once won they go on to direct the projects' successful delivery. I am also part of the management team running the Hybrid and Electronics Systems business unit.
What was your pathway into your current role?
I studied maths, physics and chemistry at A-level and later graduated as a Mechanical Engineering student from Coventry Polytechnic. I started work as a sponsored student with the Dowty Group, a group of aerospace manufacturing companies. During my 10 years with the company I was specifically involved in the design of landing gear flap systems, propeller systems and gear boxes. One of my first projects at the time was as part of an international team with ZF in Friedrichshafen, Germany and Fiat in Turin, Italy. My career path then led me to Lotus Engineering, where I initially worked on engine design moving up through to hybrid and electric vehicles. My first project at Lotus was as part of an international team developing a global engine for General Motors. This collaboration with Opel in Germany, General Motors in the US, Sweden and Lotus was a five-year programme and based at a project centre at Lotus in Norfolk. A truly global project I worked closely with engineers from Germany, the US and Sweden, who were often based in the office and I travelled frequently to Germany for client and supplier meetings. The international engineering theme has continued at Ricardo where I often travel to Europe and Asia.
What is your company's connection to Germany?
For the last two years I have been at Ricardo in Cambridge. We have offices in Germany and typically support projects with automotive component suppliers, and car manufacturers based in Germany. This can range from supporting engineering teams on the client's site or delivering projects from one of our offices in the UK or Prague. In all cases, these projects demand a significant amount of contact with clients and suppliers in Germany to ensure successful delivery.
Do you speak German? Do you visit Germany for work purposes?
Unfortunately I do not speak the language myself but some of my British colleagues at Ricardo do. They find it very useful when travelling around in Germany. When I visit the German office, I often get chaperoned with one of the German based sales team to facilitate communication and efficient use of time, if I could speak German it is likely that I could be more independent. Although English is the universal language in internationally-based projects, quite often German car manufacturers tend to want their projects delivered in their native language and hence it is essential that there are a number of colleagues within Ricardo who are able to communicate in German at both a communicative and technical level.
What is it like to trade/work with German companies?
From my experience the culture within different nationalities means that often they work in different ways, and have a different take on things. Working in Germany is fairly straightforward as planning, structure and procedures are important to German business culture, as are respect, punctuality and ethics. This said, Germans are not so different culturally to the British in the way that they do business and share similar conventions. They are very technically minded, serious and driven and you need to have that cultural awareness to be successful.
Is it difficult to find employees/graduates with German language skills?
When recruiting generally we look for engineers and it is therefore the engineering skills first but if they have language skills, in this case German, then that is a huge benefit. However, if I am looking to recruit specifically to support a German project based in Germany, then it is a requirement. Quite often that means for us that we end up having to employ somebody from Germany as we cannot find anyone who speaks the language sufficiently well to cope with German technical language and be based in Germany for a period of time. In this respect British graduates are in direct competition with German graduates in the job market. This is a real issue and makes recruitment hard for us.